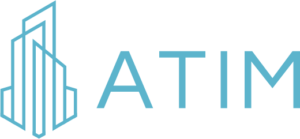 The Association for Title Information Management (ATIM) is a non-profit association organized in 1985 to present an annual symposium to discuss land title databases and the role they play in the real estate transaction process and the title insurance industry in particular.
The ATIM Conference is different from other national conferences and conventions in that the entire event is held in one general session with lively audience participation and exchange, resulting in a casual, friendly learning atmosphere to stay current with industry trends and best practices.
Reserve Your Room
The Kimpton Palamar is centrally located in the heart of downtown Philadelphia and a walk to Rittenhouse Square, we have a great conference location for all attendees.
With a nightly rate starting at $185, you'll be sure to get the most out of ATIM 2023.
We can't wait to see you there!
2023 Conference Hotel Details
Kimpton Palamar - Philadelphia, Pennyslvania
Discounted rates before and after the conference
Top floor meeting rooms and city views
Centrally located in historic downtown Philly
Agenda & Schedule
The 2022 ATIM Conference is shaping up to have the best sessions yet. Dynamic speakers, thoughtful analysis, and a strategic look into the top trends affecting our industry. See below for what to expect
Stay Connected
Don't miss an update and make sure you subscribe to be the first to receive all of our updates and content!
Registration and Pricing Details
Like all ATIM conferences, we will have amazing sessions, dynamic spreakers, and a great social event. Stay tuned for our early bird pricing and open registration.
Early Bird Pricing
The best price is the early price. Stay tuned for when registration opens to secure the early bird rate...aka, the best rate!
STAY TUNED
Social Event
One guaranty of an ATIM Conference is the amazing social event. Expect a historic and fun event. More details to follow!
STAY TUNED
Emerging trends and industry affecting the industry today and for the future.
If you have any questions about the conference or issues with registration (or anything else!) please reach out so we can do our best to help. We look forward to hearing from you and seeing you in Napa!