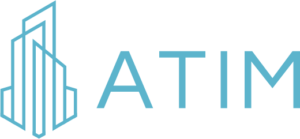 The Association for Title Information Management (ATIM) is a non-profit association organized in 1985 to present an annual symposium to discuss land title databases and the role they play in the real estate transaction process and the title insurance industry in particular.
The ATIM Conference is different from other national conferences and conventions in that the entire event is held in one general session with lively audience participation and exchange, resulting in a casual, friendly learning atmosphere to stay current with industry trends and best practices.
Reserve Your Room
Centrally located in the heart of Napa, we have a great conference location for all attendees. With a nightly rate starting at $255 that includes breakfast and a perfect venue for ATIM 2022. Although the room block has closed for online booking, you can still reserve a room on our block by calling the hotel and asking for Lindsay Dole to book on the ATIM block at phone number: 707-253-9540
2022 Conference Hotel Details
Embassy Suites - Napa, California
Discounted rates before and after the conference
Short walk to downtown Napa
Agenda & Schedule
The 2022 ATIM Conference is shaping up to have the best sessions yet. Dynamic speakers, thoughtful analysis, and a strategic look into the top trends affecting our industry. See below for what to expect
*Session details and speaker bios to be filled out and provided shortly.
Stay Connected
Don't miss an update and make sure you subscribe to be the first to receive all of our updates and content!
Registration and Pricing Details
Like all ATIM conferences, we will have amazing sessions, dynamic spreakers, and a great social event (especially in Napa!). Stay tuned for our early bird pricing and open registration.
Early Bird Pricing (Exntended!)
$450
The best price is the early price. Lock in your registration now and join us for what is sure to be the best ATIM yet. We are excited to resume our in person events and share the great content scheduled for ATIM 2022. Make sure to register now!
REGISTER
Social Event
$100
Escape to the hills of Napa at V. Sattui winery with great food and even better wine. Transportation provided. We will depart from the hotel Friday June 24, 2022 when the conference concludes around roughly 12pm and return by 5pm. Attendees can be dropped off either at CIA at Copia or back at the hotel.
register
Emerging trends and industry affecting the industry today and for the future.
If you have any questions about the conference or issues with registration (or anything else!) please reach out so we can do our best to help. We look forward to hearing from you and seeing you in Napa!